Kingston attracts people from Canada and abroad. Below are the reasons that make Kingston a great place to live, work and invest in.


Quality of Life
Kingston is the largest city outside of Ottawa in Eastern Ontario. Boasting one of the most entrepreneurial workforces in Canada, we are continually encouraged to innovate and grow thanks to the City's progressive initiatives. The City Council's focus on sustainability, innovation, and climate change also demands this community growth.
In addition to the many economic and developmental opportunities available in Kingston, we also provide a world-class quality of life. Kingston is known as one of the best places to live in Canada. Kingston has a thriving downtown district, with a vibrant art and theatre scene, and a high-class, yet eclectic, restaurant and bar district. According to the Journal of American Planning, Kingston is among the most vibrant downtown centres. Also, according to StatsCan, Kingston boasts the most walkable city in Ontario.
A city brimming with culture, Kingston has the most museums per capita and plenty of lively summer festivals. Its waterfront bike trail and the Gord Downie Memorial Pier offer residents and visitors plenty of spots to unwind. Kingston also runs a local summer farmer's market (and a year-round indoor market), with summertime events along bustling Ontario Street.
Traffic is minimal, which means that getting anywhere in the city usually takes about 15 minutes. Green spaces, like regional conservation areas, Ontario Parks, and National Parks are also a short drive from the city.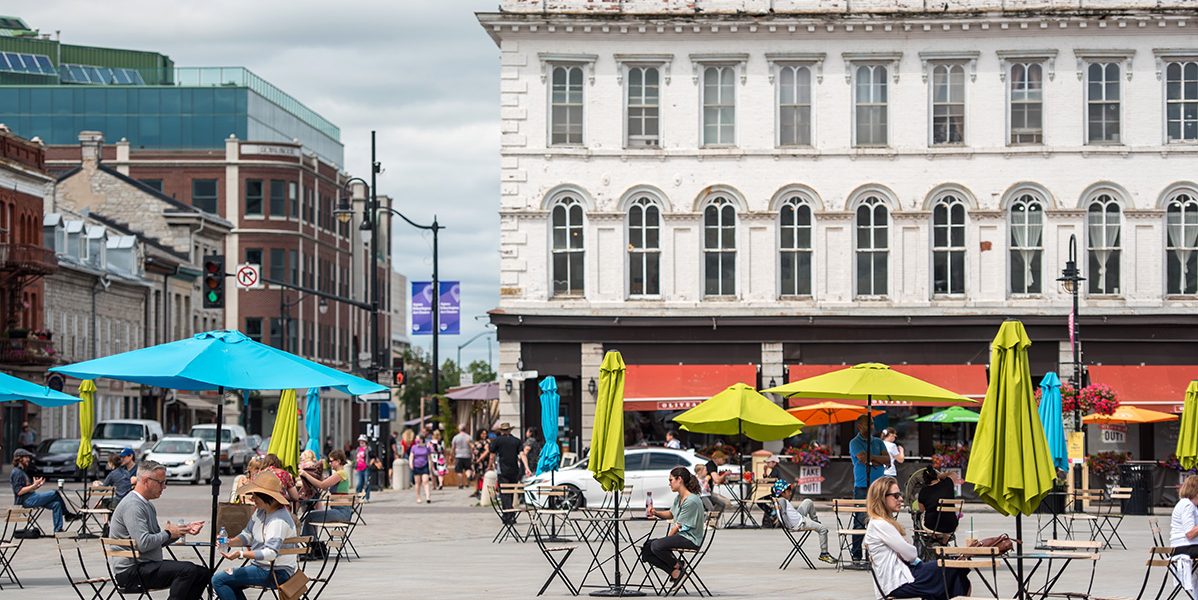 Geography
Kingston is close to major urban cities while offering affordable land and accessibility to international markets and skilled workforces. Centrally located between Toronto, Ottawa, and Montreal, Kingston provides access to these large markets. Kingston is right along Highway 401 and is only 50 km from the Thousand Island border crossing with access to I-81.
The area within an eight-hour drive of Kingston represents the third-largest GDP concentration in North America, with 25 million people within an 8-hour drive and 130 million people within a day's drive. Tap into major global markets in New York, Buffalo, Philadelphia, Boston, Pittsburgh, and Albany. Access to large national and international consumer bases positions your company in a competitive market.


Digital infrastructure
Broadband and fiber internet throughout the city provides high-speed connectivity. Utilities Kingston is a specialized provider of broadband networking services to organizations and businesses in Kingston. The network spans over 1,000 route kilometers of fiber optic cable and provides coverage connecting hundreds of institutional and commercial buildings throughout the region. Utilities Kingston operates with a vision of the future that involves the use of information and communication technologies in new and innovative ways to empower its residents, institutions and region as a whole.


Recreation
Living in Kingston provides one the right balance of vibrant city life and recluse into the lap of nature. In addition to it, the city has more than 1000 lakes, and 1000 islands. Named the freshwater sailing capital of the world, Kingston is renowned for nautical adventures. Kingston is also home to state-of-the-art sports facilities, including over 100 venues. From Aquafit and Public Skating to Hockey and Group Cycling, the city offers plenty of options for an active lifestyle. StatsCan named Kingston the most walkable city in Ontario.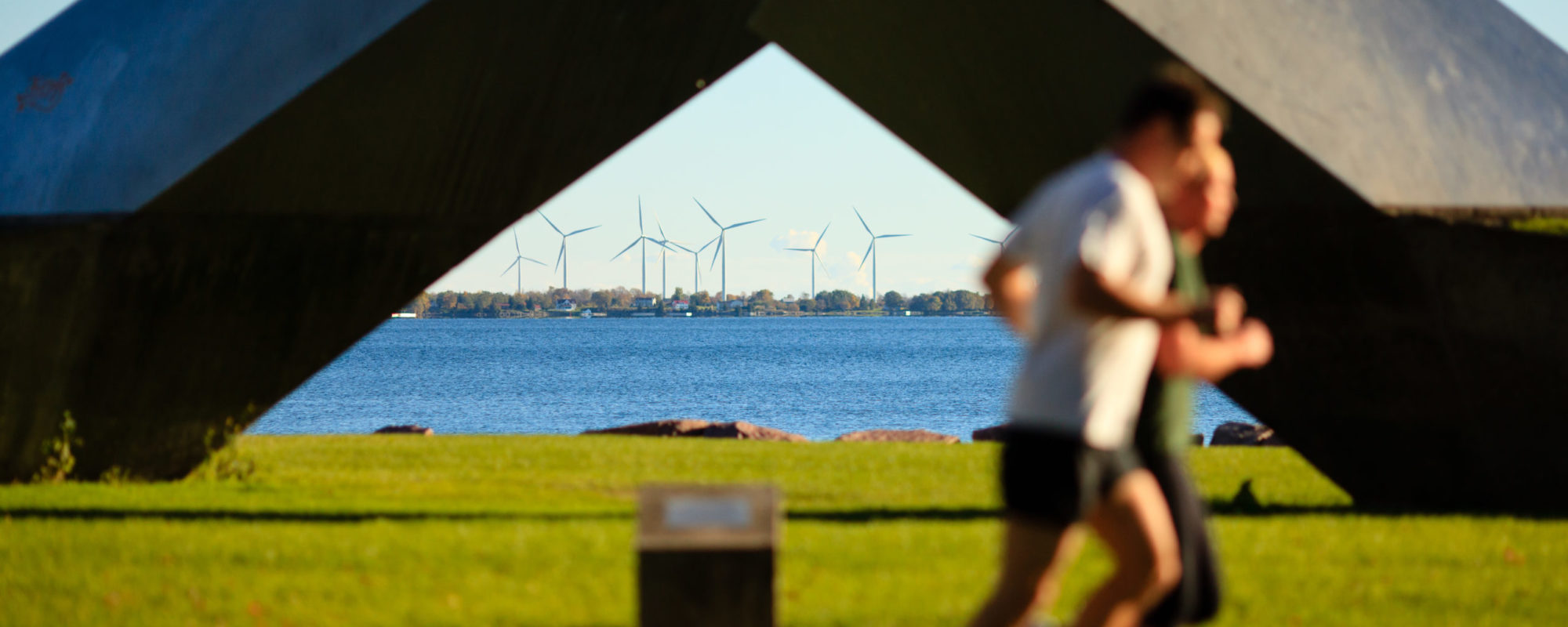 Infrastructure
VIA Rail, Canada's main rail corporation, stops at Kingston, so commuting to Toronto, Ottawa, and Montreal is easy. This is also a major short line rail line that connects to the CN (Canada's National Railway Company) and the CP (Canada's Pacific Railway) so you have access to major continental transport. Kingston Airport offers domestic and cargo services.
Kingston is also located on the coast of Lake Ontario along the St. Lawrence Seaway. This makes Kingston a part of Highway H20, which stretches from Duluth, Minnesota all the way to the Atlantic. This stretch of water was privy to $35 billion in economic transport in 2017.
In Kingston, your company can access multiple consumer bases in Canada's largest cities and the American market. Kingston is a lower-cost jurisdiction that offers access to multiple markets.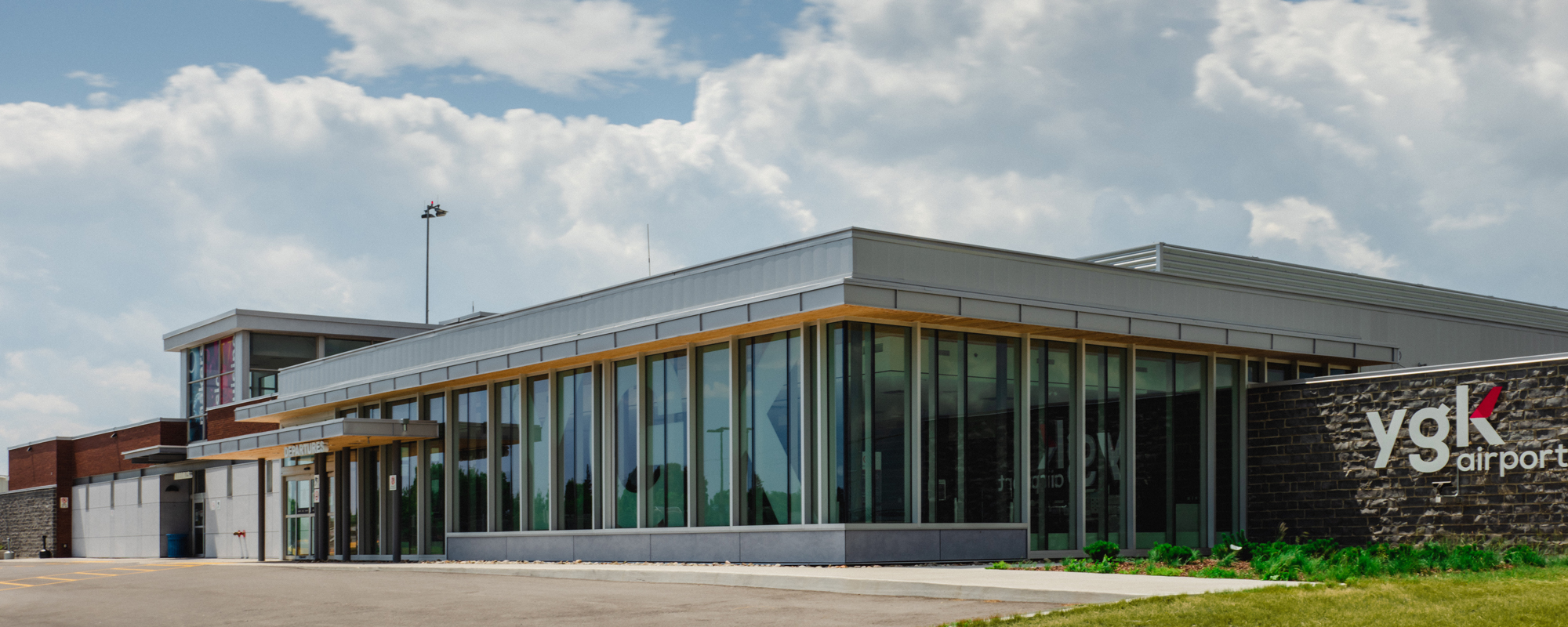 Culture
Deemed the First Capital of Canada, Kingston is one of the most historically rich cities in Ontario with 24 museums, galleries, and national historic sites. The city is home to many restaurants and pubs featuring cuisine from around the globe, as well as a famous outdoor market that has offered local delights for centuries.